Colgate Optic White Overnight Teeth Whitening Pen (2 pk.)
About this item
Remove 15 years of stains
35 nightly treatments in 1 pen
Designed for no tooth sensitivity
Easy and effective whitening while you sleep
Description
Description
Whiten your teeth while you sleep: the Colgate Optic White Overnight Whitening pen removes 15 years of stains when used as directed (two weeks of treatment is recommended for the best results). Each pen has 35 nightly treatments, with an enamel safe formula containing 3% hydrogen peroxide. It is designed for no tooth sensitivity during and after the whitening process. It's easy to use: Click the back of the pen and apply the unique formula onto clean, dry teeth. The formula dries within seconds, and will stay on your teeth while you sleep. To remove, simply brush your teeth when you wake up the next morning and enjoy a whiter smile.
How To Use
Use whitening pen nightly to remove 15 years of stains; treatment should be applied after brushing just before bed. Apply a thin and even layer of gel onto clean, dry teeth by clicking the pen until gel appears (May take a few clicks on first use). The formula takes only seconds to dry. Sleep, and let the gel work its magic while you catch those ZZZs. The next morning, brush your teeth to remove the formula. Repeat nightly for a visibly whiter smile in 1 week. Each pen contains 35 nightly treatments.
Ingredients
Alcohol, Acrylates/Octylacrylamide Copolymer, Water, Hydrogen Peroxide.
Policies & plans
Specifications
Product Disclaimer: Product pages contain information provided by third-party sellers and other content providers. Despite our best efforts to make sure that information is accurate, we don't guarantee it, and images, descriptions, specifications, or other attributes may be incomplete, out of date, unreliable or miscategorized. Before you buy, use or consume a product, you should always review nutritional, ingredient and allergen information and any warnings or instructions. We don't guarantee the accuracy of nutritional labels or any other information on product packaging.
Flammable. Keep away from heat or flames. Do not use while smoking. Keep out of reach of children. Do not use with children under the age of 12. Do not swallow. If more than the amount used for whitening is accidentally swallowed, get medical help or call a Poison Control Center immediately. Avoid contact with eye. If product contacts the eyes, rinse thoroughly with water. Avoid direct contact of the product with the gums and/or salivary flow. If irritation of the gums or mouth occurs, discontinue use and consult a dentist. Some people may experience tooth sensitivity or gum discomfort when using whitening products. This discomfort is temporary and not harmful. If you experience more than mild tooth sensitivity , stop use and consult your dentist.
Shipping Info
Standard – 2 to 6 business days
From the Manufacturer
Overview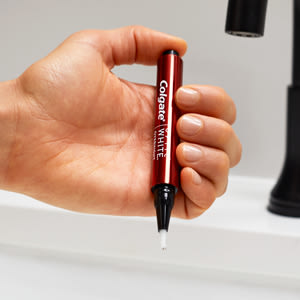 Click
Click the pen until a small drop of serum appears on the brush tip. (First use might take up to 20 clicks to get that first drop to appear)
Apply
Dry teeth with tissue. Apply a single thin layer of serum to each tooth and wait 10-15 seconds for clear film to form.
Sleep
The dried coating stays on your teeth to whiten overnight.
Brush
The next morning, brush like normal to remove the coating and reveal your brighter, whiter smile.
4 Simple ingredients
Remove 15 years of stains in 1 week with a serum 100% made up of 4 items: hydrogen peroxide, alcohol solvent, copolymer & water.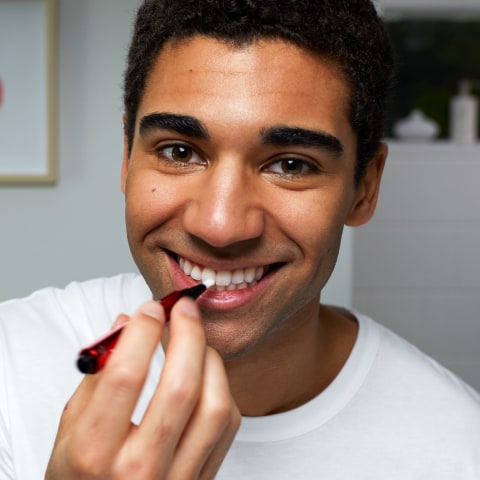 Precise applicaiton
Easy to use, precision brush lets you target the surface of each tooth. For best results, dry teeth before application. The enamel-safe whitening serum dries in seconds to form film that whitens teeth overnight. And when you're done, close cap tightly until you hear a click to prevent drying out.
Works while you sleep
Gentle whitening experience to brighten your smile while you sleep. It's designed for no tooth sensitivity during or after the whitening process. Avoid contact with gums and lips, as it may cause a tingling sensation.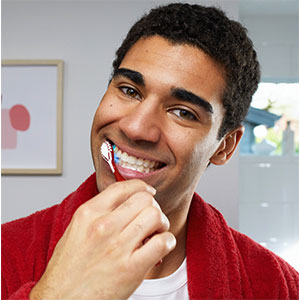 Advanced technology that delivers results
Overnight whitening, 35 nightly treatments in one pen, remove 15 years of stains in one week. That truly is whitening that works.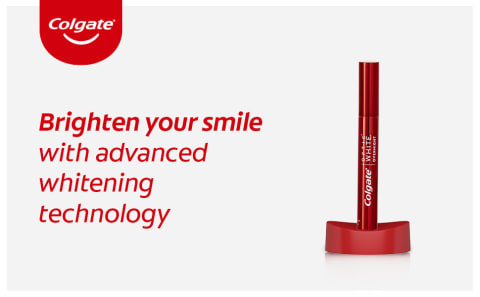 Related products